Mark Hamill has confirmed he is set to have talks with the team behind the new
Star Wars
films about reprising his role as Luke Skywalker.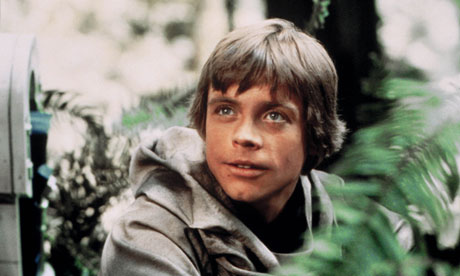 Speaking to the
ET Online
website, Hamill revealed he had not yet sat down with the new president of LucasFilm, Kathleen Kennedy, nor the proposed writer of Star Wars: Episode VII, Toy Story 3's Michael Arndt, but expected to do so when the pair were less busy. He did not mention whether he expected to meet the film's recently announced director, Star Trek's JJ Abrams, who was appointed by Kennedy last month following Disney's $4.05bn (£2.6bn) purchase of all rights to the long-running space opera saga in October last year.
"They're talking to us," said Hamill, who was one of the first stars of the original Star Wars trilogy to suggest he would be interested in a return. "George [Lucas] wanted to know whether we'd be interested. He did say that if we didn't want to do it, they wouldn't cast another actor in our parts – they would write us out.
Read the full story at
TheGuardian.com